The HMS House consists of a traditional Korean House and a three-story Western-style wing with a small traditional garden in the courtyard. The writer lived in this house for 40 years. After her death in 1993, her husband Kim Jin-Heung remodeled the house to turn it into a literary museum. The house preserves much of its character at the time of HMS's death.

HMS was a writer well-known for her precise language, vivid description of customs, skillful representations of inner consciousness, search for identities of Koreans and Korean history, contribution to the globalization of Korean literature, and celebration of life and human beings.
First Floor, Exhibition Room 1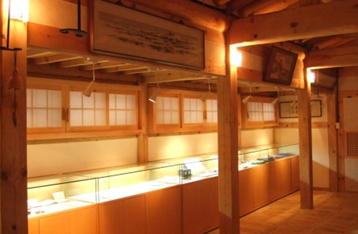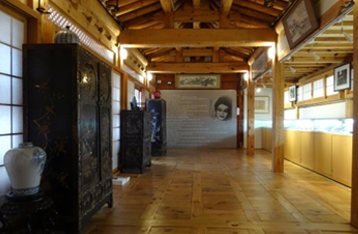 Exhibits in this south facing hall, which used to be a venue for celebrations, include the writer's hand-written manuscripts, published books, correspondences with Korean and foreign writers, notes, and medals. Special exhibitions are held in this room annually.
First Floor, Exhibition Room 2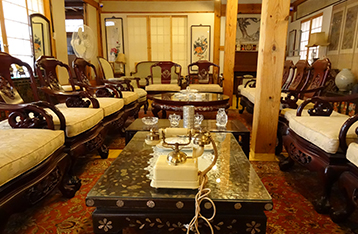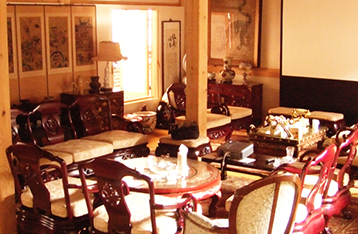 This was the reception room of the family where HMS greeted numerous Korean and foreign celebrities. One can feel the amity of friends through their gifts to HMS exhibited here. Most noteworthy are works dedicated to HMS by such personalities as President Syngman Rhee, Midang So Chong-Ju, Woljeon Chang Woo-Soung, and Sojeon Son Jaehyeong, among others.
Second Floor, Bedroom / Study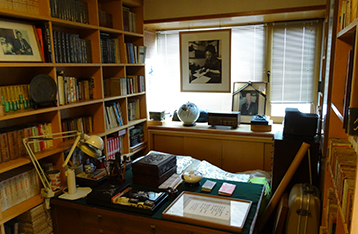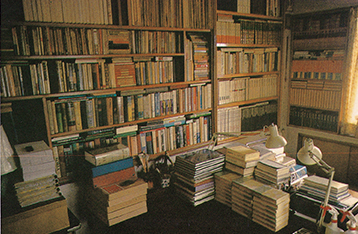 From the 1970s, HMS used this room as a bedroom as well as a writing room. HMS wrote deep into the night in this room after tending to daytime housework.

Three walls have built-in bookcases that are shelve HMS's book collection including autographed books dedicated to HMS by Korean and foreign writers. On the low table, where HMS wrote and painted, are writing and painting implements as well as other household items.
Third Floor, Exhibition Room 3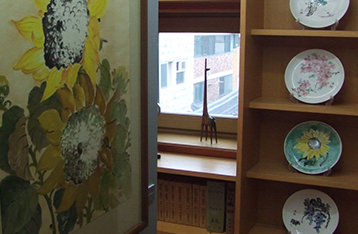 A cross section of HMS's creative activities is shown in this room. HMS aspired to become a painter in her youth and her talent in art is shown by her works displayed here. A handwritten manuscript of her first novel, "Tomoshibio motsu hito 燈を持つ人 (A person holding a lamp)," which was written in Japanese, is exhibited in this room. The room additionally illustrates her process of writing through her notes and historical research, etc.